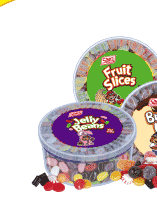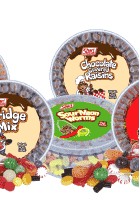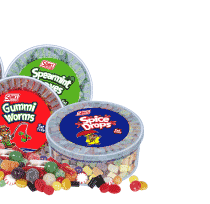 Shari Candies Bulk Tub Line is a fantastic way of merchandising candy! These reclosable containers are strong and durable and keep our unwrapped candies fresh as the day they were made. All of our tubs are safety sealed for your protection.

Shari Bulk Tubs are available in different sizes and contain our top selling gummi candies, fruit flavored jells, fruit flavored jelly beans and real milk chocolate candies. Easy to stack on the shelf or in a fun display, these tubs make candy lovers happy each and everyday! Great for home, office, parties, travel, picnics or just about anytime! Ask your Shari Sales Representative for more details on our fun new programs.

Contact your Shari representative for details on our new bag lines, tub programs, seasonal candies, real chocolates, club bags, bulk, and export.